New Open Range RVs for Sale
Open Range trailers offer a light weight trailer while maintaining a spacious interior.
The materials used to manufacture an Open Range trailer keeps them light without sacrificing quality. The slide-outs in the Open Range trailer are generally 6" wider than most other brands. More interior room without adding to the towing length makes the Open Range trailer a great choice.
Genuine RV carries the full line of Open Range trailers including the 3X Fifth Wheel, Light Travel Trailers, Mesa Ridge Travel Trailers, Roamer Fifth Wheel & Roamer Travel Trailers and Ultra Lite Travel Trailers & Ultra Lite Fifth Wheels Open Range models. Each model comes with its own set of quality features providing a unique traveling experience.
Take a look at Genuine RV's inventory of new Open Range trailers for sale. Once you've found the one you want, give us a call, use our online contact form or come visit us at our dealership in Nacogdoches. We can't wait to help you with your Open Range trailer purchase.
Fifth Wheel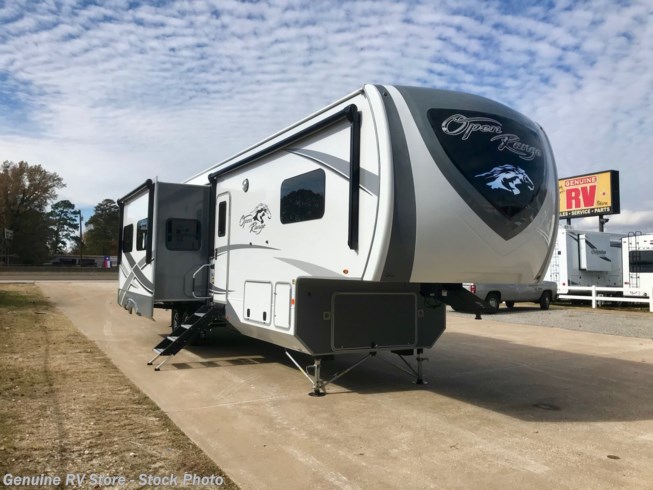 2021 Open Range 374BHS
Sale Price:
$59,900.00
Est Monthly Payment:
$394*
View Details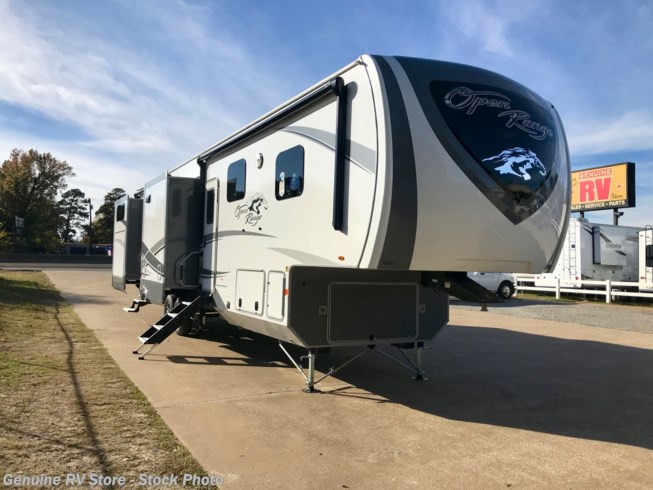 2021 Open Range 427BHS
Sale Price:
$64,900.00
Est Monthly Payment:
$427*
Stock #:
Approximate Arrival Date: 10/10/20
View Details
Travel Trailer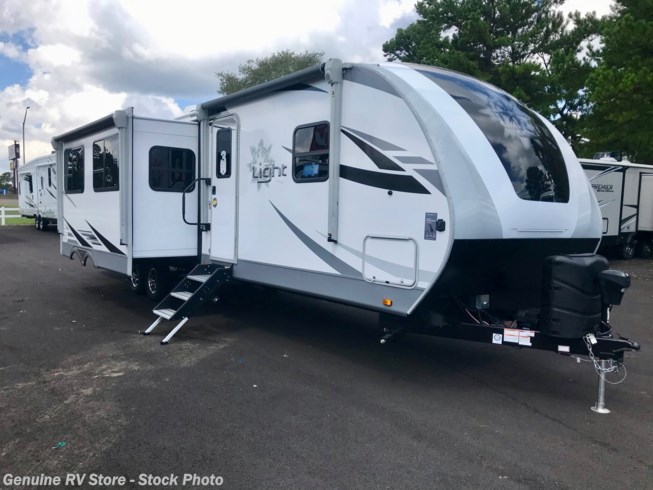 2021 Open Range Light 312BHS
Sale Price:
$40,900.00
Est Monthly Payment:
$316*
View Details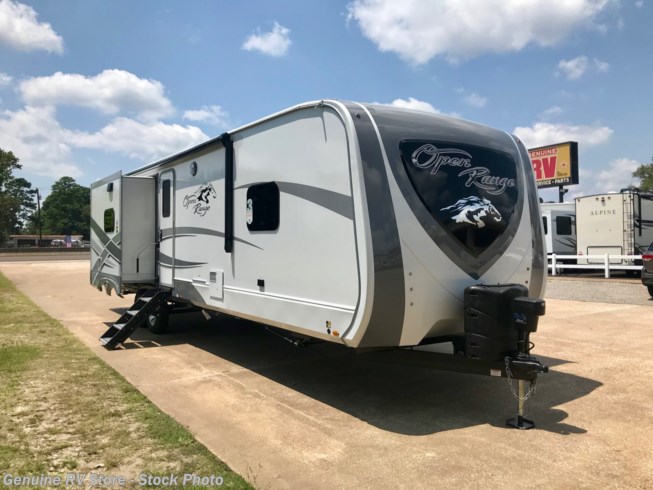 2021 Open Range Open Range 330BHS
Sale Price:
$47,900.00
Est Monthly Payment:
$370*
View Details
Genuine RV Store is not responsible for any misprints, typos, or errors found in our website pages. Any price and/or estimated monthly payment listed excludes sales and applicable taxes and registration fees. Estimated payment is simply a guide and is not intended to guarantee an actual monthly payment. An actual monthly payment may not be determined until a credit application has been completed & approved by a lender. Explore camping in the USA... You'll love what you see!