Highland Ridge Open Range RVs for Sale in Nacogdoches, Texas
FREE TO ROAM
Open Range 5th Wheels and Travel Trailers are loaded with inventive features that make it easy to take on whatever's around the next turn.  They're lightweight, spacious and inspired by the great wide open.
Travel Trailer RVs for sale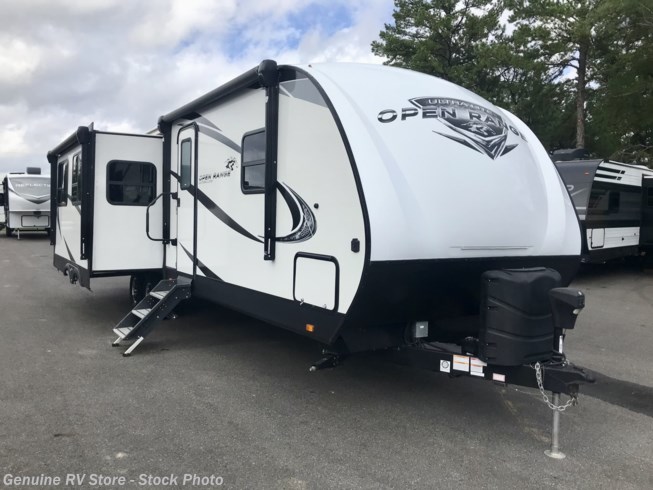 2021 Highland Ridge Open Range 2910RL
Sale Price:
$31,995.00
Est Monthly Payment:
$275*
Location:
Nacogdoches, Texas
Text Sales!
Send Email
View Details
Genuine RV & Powersports is not responsible for any misprints, typos, or errors found in our website pages. Photos shown are stock images. Any price and/or estimated monthly payment listed excludes sales and applicable taxes and registration fees. Estimated payment is simply a guide and is not intended to guarantee an actual monthly payment. An actual monthly payment may not be determined until a credit application has been completed & approved by a lender. Explore camping in the USA... You'll love what you see!